Find cheap flights to Menorca on the eLandFly flight search engine. Compare flight offers to Menorca, book your flight tickets at the best price.
How to find cheap flights to Menorca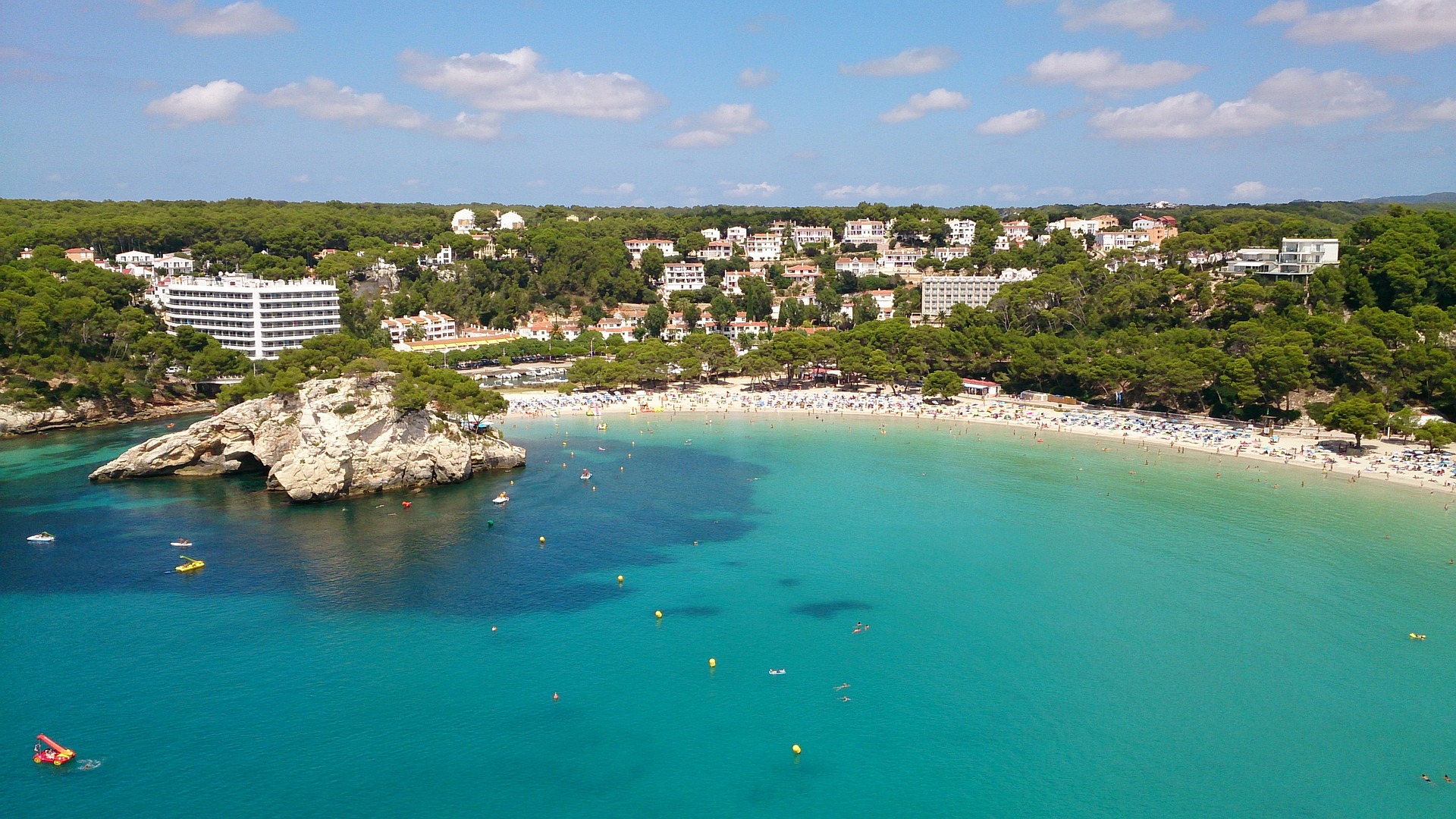 Menorca is a beautiful island located in the Mediterranean Sea, belonging to the archipelago of the Balearic Islands in Spain. With its white sandy beaches and crystal clear waters, Menorca offers a paradisiacal landscape and a wide variety of water activities. In addition to its enchanting beaches, the island boasts an impressive historical and cultural heritage, including ancient archaeological sites and picturesque medieval villages. Known for its tranquility and natural beauty, Menorca is a perfect destination for those looking to enjoy peace and serenity in an idyllic setting.
Find the lowest prices for your airline ticket and book the option that best suits your needs, eLandFly helps you search and compare cheap flights to Menorca in just a few seconds. Remember to be flexible with your travel dates and look for last minute flights, so you are more likely to find good deals on flights to Menorca .
When is the best time to book cheap flights to Menorca?
The best time to book cheap flights to Menorca can vary depending on several factors, such as the tourist season, the demand for flights and the airlines' promotional offers.
Here are some tips to find the best deals on cheap flights to Menorca:
Book in advance to get the best prices, we suggest you to book 4 to 6 weeks in advance, you can save up to 20% of the price.

Be flexible with your travel dates. Flying a day earlier or coming back two days later can lower the price considerably.

Avoid peak seasons, as prices may be higher during these seasons. If you travel during low season, you will be more likely to find good deals on flights to Menorca.

Download our APP and use the "If the price drops" tool, we will notify you by email and a notification if we detect a price drop for that flight.
Which airlines fly to Menorca
Several airlines offer flights to Menorca, a beautiful island located in the Balearic Islands, Spain. Some of the airlines that fly to Menorca are: Iberia, Vueling Airlines, Ryanair and Iberia Express. Some of these routes often have great deals on flights to Menorca, eLandFly users have found cheap airline tickets to Menorca for as low as 32.00€.
When to travel to Menorca
If you want to make the most of the beaches and water activities, summer is the best time to visit Menorca. If you prefer to avoid the crowds and enjoy a milder climate, spring and autumn are good options. On the other hand, if you are looking for a quiet experience and don't mind the cooler weather, winter might be suitable. Remember to take into account your personal preferences and the activities you want to do when planning your trip to Menorca, find the best deals on flights to Menorca by comparing the different routes and prices with eLandFly.
Our recommendation is to book your flight to Menorca during the months of March, May, September and October, since temperatures are great and there are fewer tourists. Although if you travel during the months November and October you will find very good deals on flights to Menorca.
Airports in Menorca
Menorca (IATA: MAH)
Carretera de Sant Climent, s/n, 07712, Illes Balears
Menorca Airport (IATA: MAH), is located 4 km from Mahón, the capital of the island. It is an international airport with connections both with the other Balearic Islands, the peninsula, and also several European countries.
Tips to find flights to Menorca
November and October are the cheapest to travel to Menorca according to our data.
eLandFly compares flights on hundreds of airlines and travel websites to offer you the cheapest airline tickets to Menorca. Fill in the form fields and let yourself be surprised.
Our users have found flights to Menorca from 32.00€!